Rosemary Lavender Face and Body Bar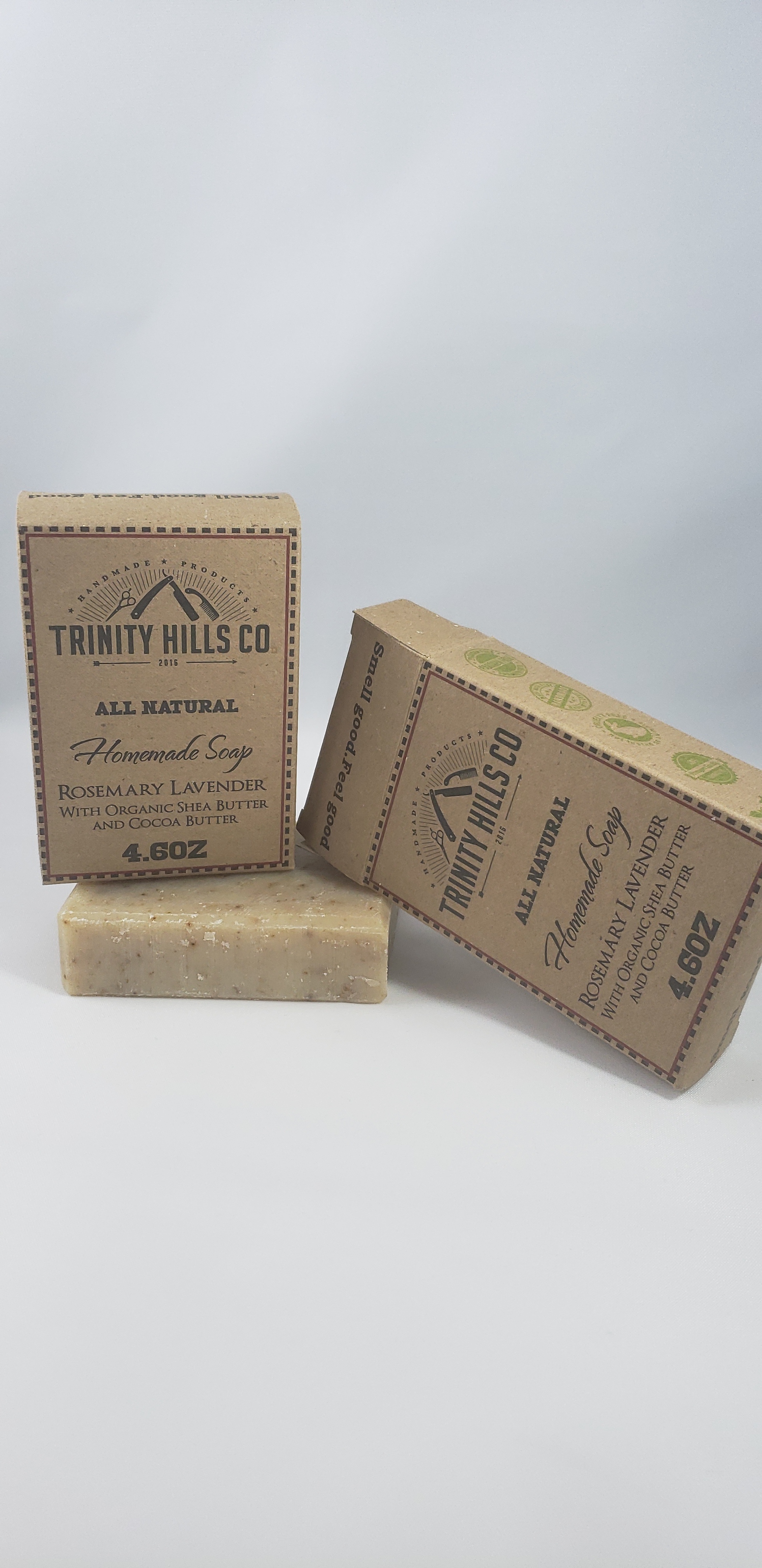 Rosemary Lavender Face and Body Bar
Rosemary lavender Face and Body Bar is an ultra-hydrating soap uniquely formulated for a relaxing start to your morning. Trinity Hills Co combined stimulating rosemary with relaxing lavender provide an aromatherapy goodness. Get ready for skin you can't keep hands off.
Handmade with ethically sourced and fair-traded ingredients
Natural and safe ingredients: Rosemary, lavender, shea butter, cocoa butter
For a great shower experience natural butters and oils are combined with therapeutic grade essential oils.
Rosemary to stimulate and lavender for relaxing